Director: Noelia

Noelia is currently serving as Hope4Africa's director since 2018 when our founder Ruth Israel. Noe is from Chile and although she loves her country, her heart was always Africa-bound. In 2014, while here on a short-term volunteer trip, she knew that Johannesburg, South Africa was the place God was calling to and relocated soon afterwards.
In 2015, Noelia joined the H4A team in 2015 and has been with us ever since. Noelia is a qualified English Teacher and leads English classes in a variety of inner-city communities. She is committed to empowering people through teaching and discipleship and has been a valuable addition to the H4A team.
Volunteer: Arielle
Arielle recently joined Hope4Africa and will be serving with us until the end of the year with the possibility of joining us on a more permanent basis from next year. Arielle is passionate about fighting injustices towards women with a particular interest in issues of Human Trafficking. She is also passionate about helping women understand their intrinsic value and identity in Christ. She is coming on to the team to contribute to media and communication-related matters including social media and website design.
Arielle has also recently undergone Cherish training and is in the process of adapting the cherish material to include anti-trafficking material as well working with external sources to put together actionable ideas to aid women who have been rescued from human trafficking.
Founder: Ruth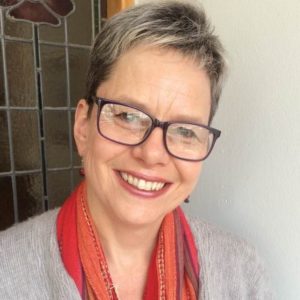 Ruth was born in Wales and lived in South Africa from 2004-2018. She moved to South Africa as a missionary to get involved in community development.
In 2013, she founded Hope4Africa as a means of serving people practically through various volunteer opportunities and inviting others to play a role in creating change and bringing hope. In 2018, Ruth felt called back to Wales and has since handed over the leadership of Hope4Africa.